So, I attended my first craft show on June 2nd. If you were judging the show in terms if monetary success then it was a dismal failure (I didn't even make enough to cover my table rental fee). However, if you were juding it based on learning experiences, I'd say I was happy with the result. It was a small enough craft show to begin on without being too overwhelming, and it was the first annual of the Austism Center on Saint John so it wasn't really established as an event yet.
In terms of learning experience, I made a few contacts and got a few links to sell my items on (Thanks Debbie!). It was difficult to say what items sold better around the different vendors because I don't think anyone really made too much of a profit as far as I could tell. I got to see some really talented crafters' wares though and see what sort of things people were making around the area.
Quick Observation Summary:
1) Make sure if a child makes a custom order they have their parents permission.
2) Parents will buy small items for their children if they don't cost too much  ($5-10).
3) Just because I dodn't make alot of sales at the show doesn't mean I won't make a sale later.
4) Word of mouth is going to be a valuable tool for me.
5) I got alot of inspiration for my work just being around all of that crafty goodness.
6) It was really fun to interact with other crafters.
So, all in all a good experience, and without furthur ado, here's a few pics of my setup: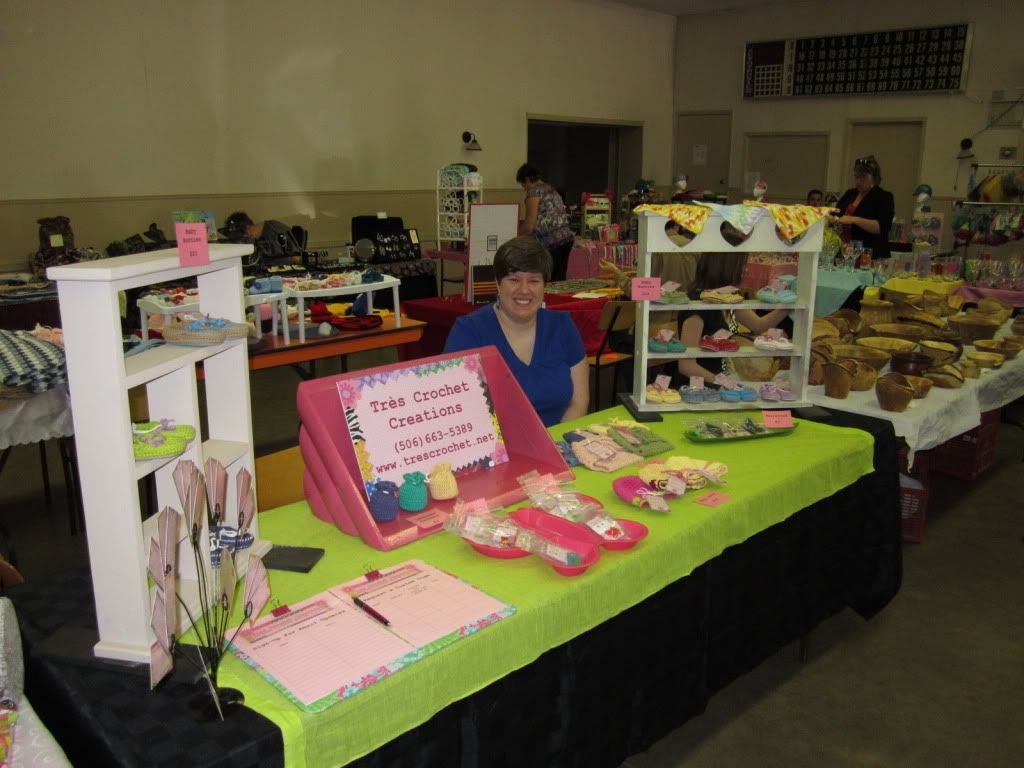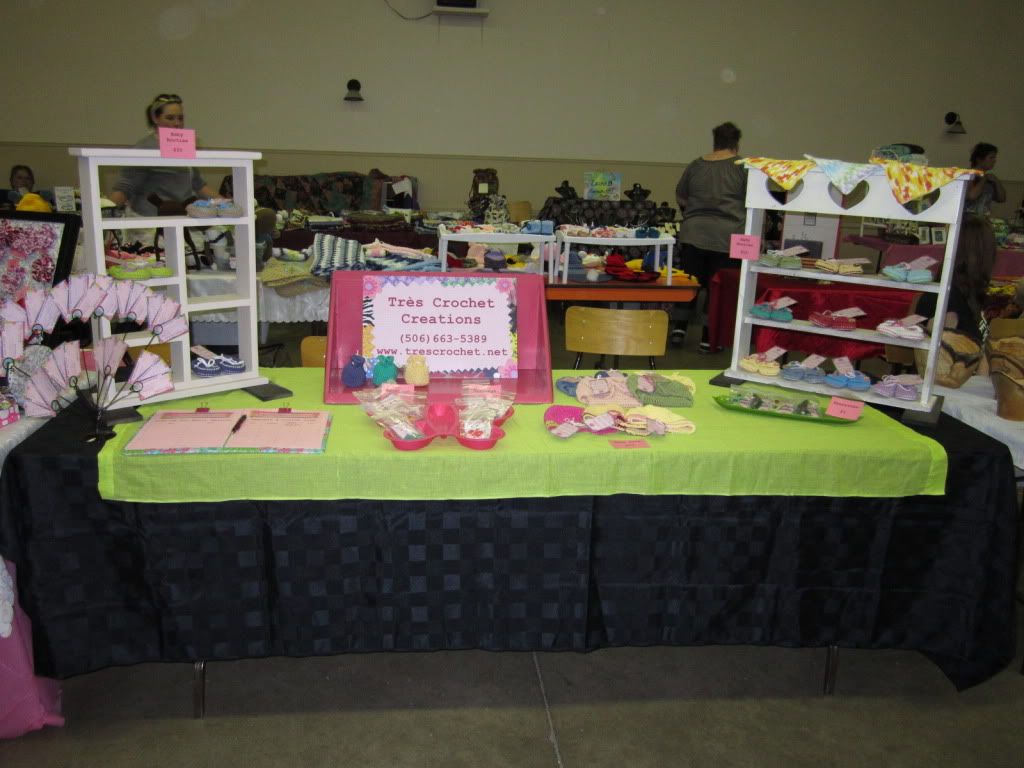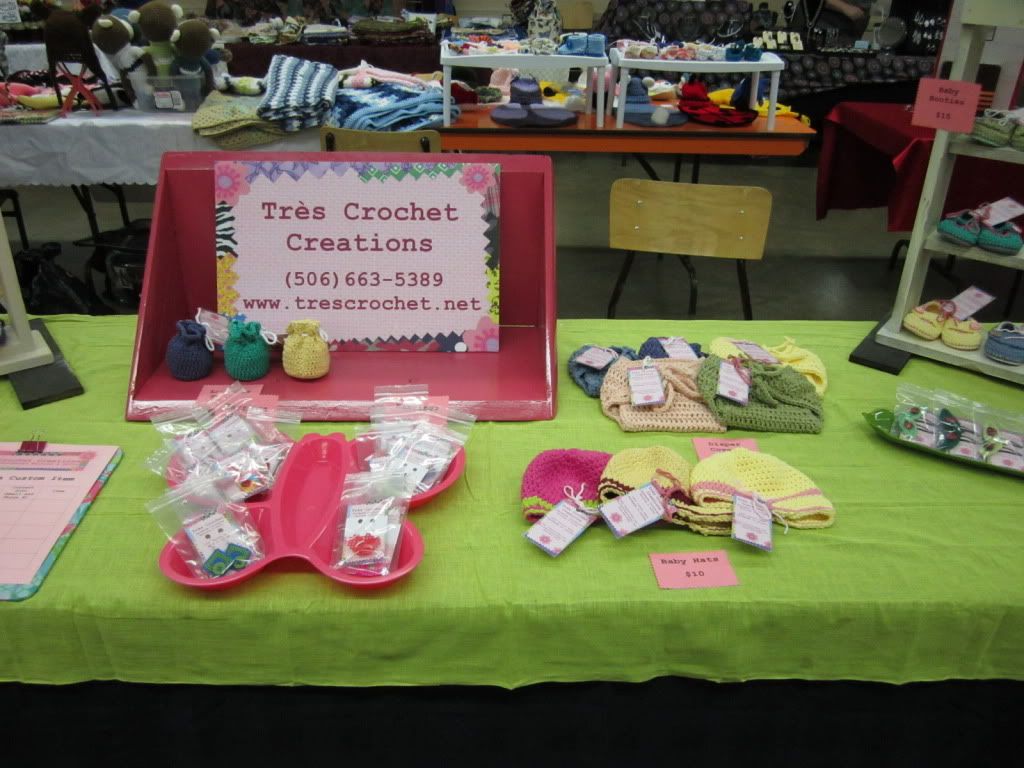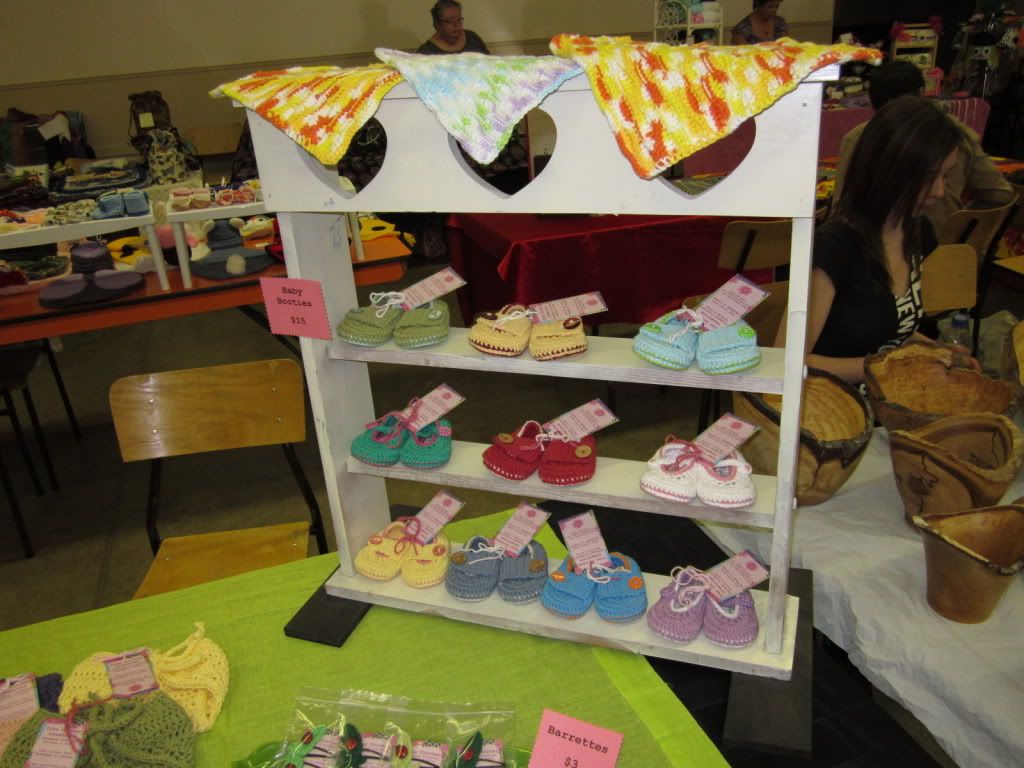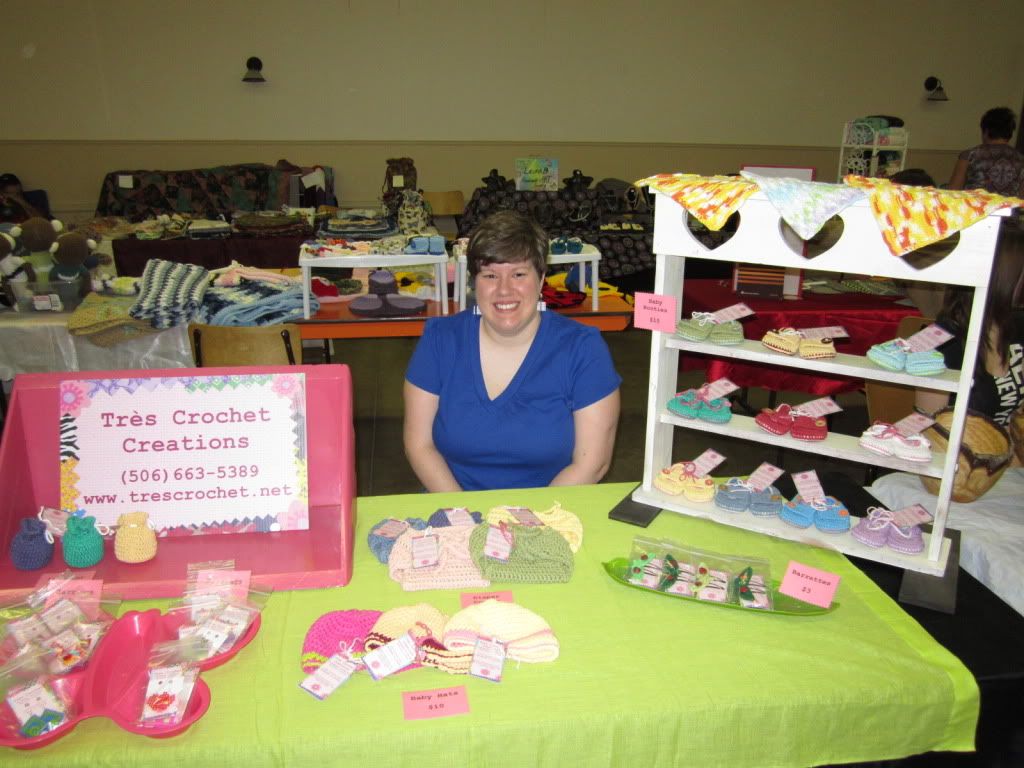 Nik!